You've seen the commercials, so you know there's a wide variety of rewards credit cards out there that offer cash back or rewards points for your purchases. But in order to maximize your shopping rewards, you need to pick the right card.
Team Clark has analyzed the rewards credit card market to spotlight some of the best options. We have broken things down into three different card categories and have highlighted the top options within each category.
---
Table of Contents
---
Different Ways To Earn Credit Card Rewards While Shopping
There are three basic types of cards that will reward your shopping: everyday spenders, category-spending rewards and store-specific rewards.
It's going to be up to you to evaluate your spending habits to see which card could provide you the most benefits.
Let's take a brief look at all three strategies before getting into specific cards:
When you sign up for one of these cards, you're aiming to get a set, specific amount of reward compensation for each of your purchases.
This casts a wide net for your rewards, but it can limit bonus opportunities.
Many of the top cards in this category offer as much as 2% cash back on every purchase that you make. This won't get you the highest rate of return on every purchase, but it could prove to be the winner over time by rewarding more of your purchases than a category or store-specific card.
Signing up for one of these cards will get you top-tier bonuses for category-specific spending.
This spending does not have to be done at a specific store, but it usually has to be done within the parameters of a couple of categories.
Some credit cards award as much as 5% cash back in one spending category of your choice such as grocery stores, department stores or restaurants.
Applying for one of these cards is mostly for the hardcore brand-loyal shopper. The perks can be really nice, but they're usually limited to one store chain or brand.
Retail giants like Amazon, Walmart and Target reward up to 5% cash back for transactions made with their branded cards and often offer discount promotions to their cardholders.
---
Everyday Spending Rewards Credit Cards
| | |
| --- | --- |
| Advantages of this type of card for shopping rewards: | You can easily predict the shopping rewards you'll get each month, and you can earn at least 2% on all purchases. |
| Disadvantages of this type of card for shopping rewards: | Your options for big bonuses are going to be limited, and you're not likely to get any brand-specific shopping discounts. |
While there are several comparable cards on the market, we've chosen three everyday spending rewards credit cards for you to consider.
Two of them offer 2% cash back on all purchases with no annual fees, while the third offers 2.5% cash back in exchange for an annual fee.
---
What To Know About This Card
Why We Like It: It's incredibly simple. There are no limits to the amount of 2% cash back you can earn with this card, so you can spend it anywhere Mastercard is accepted and know exactly what you'll get in rewards each time. This no-annual-fee card is in Clark's wallet, so it has his stamp of approval.
---
What To Know About This Card
Why We Like It: Much like the Citi Double Cash mentioned above, this card is a no-nonsense way to earn 2% back on every purchase you make. As you've probably inferred, this card blends right into your PayPal wallet ecosystem for easy rewards access during online shopping.
---
What To Know About This Card
Why We Like It: It brings all the simplicity of the Citi Double Cash or PayPal Cashback Mastercard, but it gives you an extra half-percent on your cash back returns. If you spend more than $1,500 per month on your everyday credit card, it is worth paying the $99 annual fee to upgrade to the 2.5% cash back from this card. This card is on our list for best cash back credit cards.
---
Category Spending Rewards Credit Cards
| | |
| --- | --- |
| Advantages of this type of card for shopping rewards: | You can earn as much as 6% on purchases made within a single category, and some of these cards will let you customize the spending category that best fits your shopping habits. |
| Disadvantages of this type of card for shopping rewards: | Many of these cards have a low rewards rate for purchases made outside of the targeted category, meaning that you may need another credit card to get top rewards rates on some purchases. |
We have identified three cards that we feel are good fits for shopping rewards within the category spending bonus card options.
One of them is specific to grocery shopping, while the other two are slightly more customizable.
---
What To Know About This Card
Why We Like It: The 6% cash back for supermarket spending and U.S. streaming services is the best in the market. 3% on U.S. gas is competitive as well. If you view the welcome bonus as a way to cover your annual fee for the first few years of card membership, you could see some really good returns with this card as your primary grocery shopping rewards card.
---
What To Know About This Card
Why We Like It: You get access to two 5% cash back categories each quarter and one 2% everyday cash back category. The 5% categories rotate, but you get the option to choose from retail categories like department stores, clothing stores, electronics stores and sporting goods stores. You'll also be able to use your 2% category on shopping at grocery stores.
---

What To Know About This Card
Why We Like It: At the time of writing, you could pick between several shopping categories (including online shopping) as an option for your 3% reward for this card. When you combine that with the 2% back for shopping at grocery stores and wholesale clubs (like Sam's and Costco), there are some strong rewards possibilities here.
---
Store-Specific Rewards Credit Cards
| | |
| --- | --- |
| Advantages of this type of card for shopping rewards: | If you're loyal to a specific shopping brand, you can earn 5% rewards with a store-branded credit card from several of the nation's top retailers. |
| Disadvantages of this type of card for shopping rewards: | The rewards for shopping outside of the "ecosystem" of these retailers can be limited, rendering the cards ineffective in a variety of shopping situations. |
We have identified branded credit cards from four of the nation's top retailers as reasonable shopping rewards card options.
Your return with these cards will depend on your willingness to narrow your shopping experience to one retailer. But the rewards level on these kinds of cards is usually pretty high.
---
What To Know About This Card
Why We Like It: Walmart is a "catch-all" shopping experience that could include groceries, clothes and a tire rotation all in the same trip. Being able to snag up to 5% on your purchases here has the potential to be a big win. This card is one of our top picks for rewards credit cards of any type.
---
What To Know About This Card
Why We Like It: If you need to buy something online, there's a good chance that Amazon has it and will deliver it to your front door tomorrow-ish. So if you had to pick just one card for your online shopping, getting 5% off everything you buy from Amazon and Whole Foods seems like a sound strategy. This card is also on our list of best credit cards with no annual fee.
---
5% Off on Select Target Purchases: Target RedCard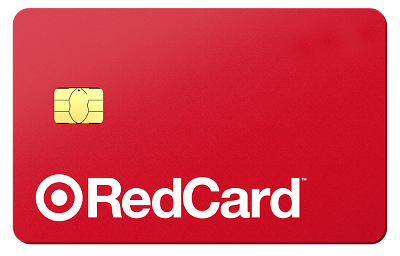 What To Know About This Card
Why We Like It: If you're a Target shopping enthusiast, the RedCard offers a chance to meet that same 5% off threshold that you're able to clear with the Amazon or Walmart cards mentioned above. The one disadvantage of this card is the fact that it limits you to shopping at Target (unless you're offered the branded Mastercard). Clark is not a fan of store cards (more on that later), but he does make an exception for the Target card thanks to its discount and delivery perks.
---
What To Know About This Card
Why We Like It: Being the Costco fanatic that he is, Clark has this card in his wallet. This card doesn't offer much in the way of welcome bonuses or introductory APRs, but it does have a strong list of spending categories for earning rewards. And while it may be disappointing that Costco purchases themselves are worth only 2% cash back, at least that rate holds consistent whether you're shopping online or in the store. This card is also on our list of best cards with no annual fee.
---
Clark's Warning on Store Specific Cards
By now, you may have noticed that we have not suggested store specific cards as a good option for maximizing shopping rewards.
While they can offer intriguing retailer-specific discounts and perks, many of them do not carry a Visa or Mastercard logo, so you can't use them outside of that specific retailer's ecosystem.
What's the Difference Between a Store Specific Card and a Store-Branded Credit Card?
Store specific cards are designed solely for purchases made at a specific retailer. If you apply for one of these, it will have no spending power beyond that particular store and its app or website. Clark generally advises against this type of card.
Co-branded cards are credit cards that give discounts and benefits for a specific store but also can be used as a normal credit card at other retailers. Clark is a fan of this type of card in the right situation, and he carries the Costco branded credit card in his wallet.
Why Clark Doesn't Like Store Specific Cards
Store cards often offer a short-term benefit such as a term for 0% financing or cash back on purchases. But they also can be a long-term threat to your financial wellbeing because of retroactive interest policies and exorbitantly high-interest rates.
Clark refers to these as "boomerang charges" and recommends avoiding them.
He also says that cards offering "buy now, pay later" deals put some consumers at risk of taking on more debt than is financially healthy.
"I hate for people to buy on 0% plans because what tends to happen is that people buy on those with money they don't have. And they expect they're going to have this interest holiday, but then the clock catches up on them and they can't pay that off," Clark says.
You can read more about Clark's philosophy on store credit cards here.
---
Final Thought
If you are looking for a credit card that gives you the best rewards for your shopping, you basically have three paths.
Whether you should go for an everyday spending card, a category-specific card or a store-branded card depends on your spending habits and your rewards goals.
Clark Howard is a proponent of carrying an everyday spending card in your wallet that earns 2% back in rewards on every purchase that you make. So that's a good place to start if you're looking for a versatile option for all your shopping trips.
If you're loyal to one retailer or know that you'll be spending a bunch on one specific shopping category over time, it could make some sense to add an additional credit card for the purposes of enhanced shopping rewards.
To see the rates and fees for the American Express cards featured, please visit the following links: Blue Cash Preferred® Card from American Express: See Rates and Fees
More Clark.com Content You May Like:
How Many Credit Cards Should I Have?
-
Are you worried that the number of credit cards you have could have a negative impact on your financial life? Is there a "right" number of credit cards for one person to have? The answer is a little more nuanced…
Best Cash Back Credit Cards: Top Picks for 2021
-
If you're looking for a simple way to earn rewards with your credit cards, it doesn't get any easier than cash back cards. Here are our favorites.